Morakniv Bushcraft Carbon Steel – Black
2 in stock
The Morakniv Bushcraft Tactical knife features a burly, 1/8-inch (3.2 mm) thick, 4.3-inch long, razor-sharp carbon steel blade that has been treated with an anti-corrosive black coating. The spine has been ground to 90-degrees specially for use with a fire starter and for making tinder shavings.
Rangeview Sports Canada.
Licensed Gun Shop in Newmarket, GTA, Ontario, Canada.
Related Items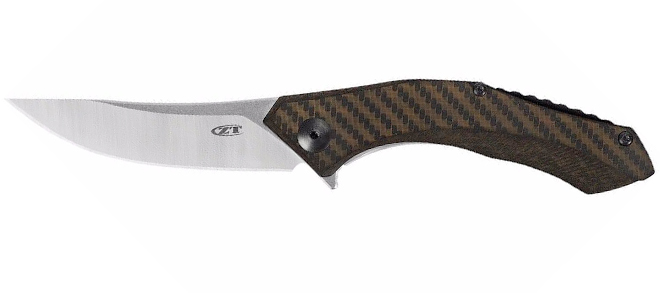 The Zero Tolerance 0450CF, designed by Dmitry Sinkevich, is one of ZT's top-selling knives. But some knife users have been asking for a little more—a little more size, a little more handle curve, a little more carbon fiber, a little more Sinkevich. ZT's answer? The new 0460. In size, it's slightly larger than the 0450, but not as large as the 0452CF. The blade steel is CPM S35VN for enhanced
The Zero Tolerance 0450CF, designed by Dmitry Sinkevich, is one of ZT's top-selling knives. But some knife users have been asking for a little more—a little more size, a little more handle curve, a little more carbon fiber, a little more Sinkevich. ZT's answer? The new 0460. In size, it's slightly larger than the 0450, but not as large as the 0452CF. The blade steel is CPM S35VN for enhanced